Maximize

Field Production
Well automation improves production and reduces operating costs.
Production
Lift

Technologies
can monitor in real-time and control any well in a location that has data service. Around the clock they can give you tubing or line pressure, plunger arrivals, plunger speed and more.
They also have the abilty to remotely make changes to the well, which in many cases eliminates the need to send field personnel out to a location.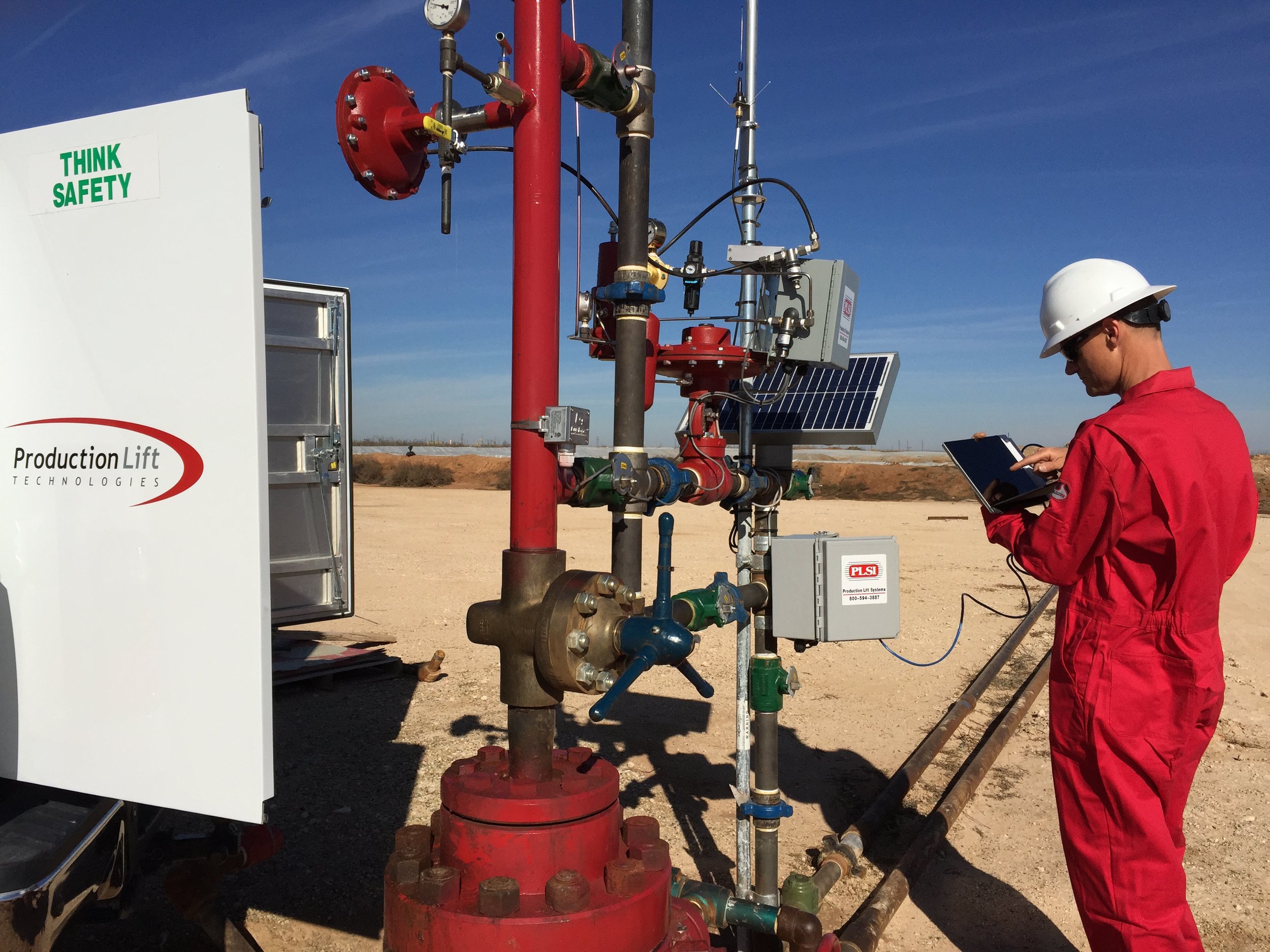 Well Automation
Remote Well Monitoring & Control
Real Time Data 24/7
Well Management Services
Troubleshoot and Repair